Stargohe.xp3.biz Review:
migraneprophylaxe mit propranolol
- Migraneprophylaxe mit propranolol., inderal and relpax, propranolol w chorobach tarczycy, clorhidrato de propranolol dosis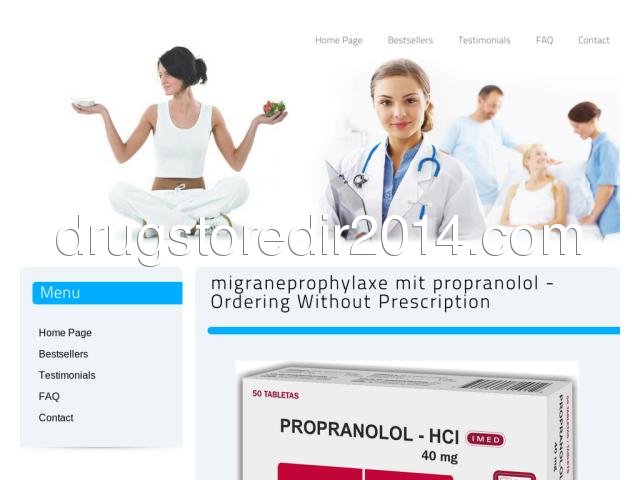 Country: North America, US, United States
City: 75202 Dallas, Texas
Arreyn Grey - A must-haveThis book will be in a gift basket I give at every baby shower I go to from now on. It is one of the best parenting books I've found, and I wish I'd had a copy while I was pregnant. The writing style is refreshingly entertaining-- enough so that it holds my interest during 2AM feedings. I LOVE all the tables and charts-- they make keeping track of things so much easier. Whether I agreed with the philosophy presented on every subject or not, I didn't feel alienated when the authors' viewpoints conflicted with my opinions. I loved how much information was packed into this book, and how well it was organized. I've been reading this book in conjunction with Eat, Sleep, Poop: A Common Sense Guide to Your Baby's First Year (which I also highly recommend), and both the writing and parenting styles of the two books compliment each other perfectly. Two thumbs WAY up.
wackdado - Great TabletThis is a great tablet is less than 1lb and is fast.
I add a attachable keyboard and now have about 18 hours of use time.
The build is very strong.
Compression - As good as alwaysI've used TurboTax for more years than I can remember. It's as good as ever. The Basic version seems to cover virtually everything 99% of peple need. If you thisnk you need the Deluxe version, check their website first and look at the feature comparison chart. I can't see any significant benefit for most people to get the more expensive options.
P. Lio "Dermatophile" - Impressive response from MicrosoftI am a bit of an Apple fanboy and have really fallen in love with Apple's "Pages" and "Keynote" programs in the past few years. I have always been able to use and appreciate the power of Word and the commonality of Powerpoint, but I confess that I have not used them much in the past 2 years as Keynote and Pages have really met my needs while being true pleasures to use.

I am quite delighted to find some of the most polished, responsive and creative programs on my Mac in a long time with this new Office 2011.

I want to highlight a few things about Word and Powerpoint, which are the two that I use most frequently:

-A gorgeous new user interface that is fast, clean, and above all: intuitive! (I found the old interface to be clunky)
-Cool new templates that are modern and fresh-feeling
-The ability to work collaboratively in real time: this is something that I have used Google Docs for in the past, but is very exciting
-The "ribbons" in Word are somewhat overwhelming... there are so many options on screen that it can give you a headache; the full screen view (which sort of isolates the page amid darkness) is useful for focusing on writing the words themselves...

In sum, this is a very well-put-together package that is exciting and will no-doubt force Apple to keep innovating with the iWork suite. Great job on this product, Microsoft, and thank you for continuing to support the Mac!